Emerging and Evolving Use of Fleet Technology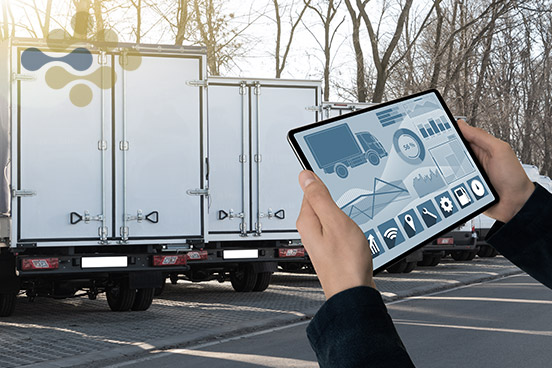 Fleet telematics has been around for more than 40 years, and the technology has evolved significantly since it was first launched. There are also other technologies that fleet operators have begun to adopt to manage their fleet by knowing where their assets are located, improve road and driver safety, improve driver behaviour, and contribute to a healthy bottom line.
Some of the fleet technologies available now, in addition to telematics devices, include electronic logging devices (ELDs), GPS, on-board video, fleet management and collision avoidance systems. All these systems can work independently of each other while some can be integrated to capture a large amount of data and information. This amount of data is where it can become challenging for those individuals who are responsible for managing a fleet of vehicles and operators. Typically, a system is needed to take all the raw data and package and present it in a manner that provides a means of measuring and tracking areas of performance and optimization. Unless the data collected is used in a meaning full manner, it has little to no value.
With the number of hardware and software options that are available, it could prove to be difficult to find the solutions you need that meet your specific needs. Every fleet is different, which means these solutions are not necessarily going to be a fit to fully maximize your performance right off the shelf. Given the scale of options when it comes to hardware and software, the changes within your own organization, fluctuation of fleet size, regulatory and client needs, and the rate of change of the technologies themselves, it becomes extremely important to find a fleet partner who can help you select the technology that suits your current needs. Your fleet partner needs to help you with your organization's scalability for the future and have the capability to provide flexibility and customization.
Having customizable solutions will allow you to have real-time, tangible data that will benefit the organization as a whole and your operators. Having a fleet partner that will work with you to identify gaps and opportunities, put together solutions that address both short and long-term needs, analyze and interpret your fleet data for trends, and customize the solutions as your goals and needs change will help you remain competitive.
Pioneer Safety Solutions is positioned to be your flexible, customizable, fleet partner. Pioneer can help with the solutions you need. We provide several hardware and software solutions, programming and customization solutions, data analysis, asset management, compliance, and driver performance.
Call or connect with Pioneer Safety Solutions today to get a better understanding of how our solutions are different, practical, and custom to your organization.
---
☰